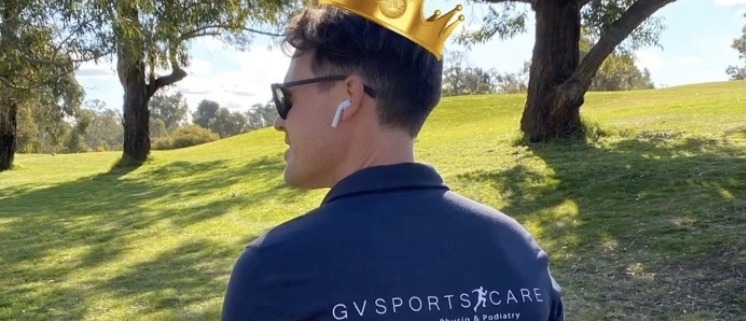 Podcasts are a fantastic way to consume and learn new information from credible sources, often in chunks of 1-2 hours. Pretty efficient! As we know most of this information is literally at our fingertips, the only thing slowing us down is the rate at which we are able to search and process this information. Who knows, this may change some day with Elon Musk's proposed neural-link, (you will understand that reference if you catch Elon's first Joe Rogan podcast).
As a Podiatrist, it is my job to be an expert in a small area of the body (the lower leg and foot). As a profession we complete professional development every year to keep ourselves up to date with the latest research and treatments. 
That's all well and good when it comes to the foot, but what about the rest of the body? Surely we need to educate ourselves on the broader aspects of health and the human body right? 
Of course. 
Not only does this broaden our knowledge on how the foot relates to the rest of the body but I have found this invaluable when referring to other professions for help, because we can't fix everything ourselves.
Over the past 2 years I have collated a list of my favourite podcasts and resources, with the goal of improving as a foot specialist but improving on my overall health knowledge.
 The podcasts and resources in this library have either; 
Changed my clinical practice in a positive way

Had a positive impact on clients that I have seen

Had a positive impact on my own health

Sparked interest and further reading in areas related and unrelated to my profession
Starting with THE most impactful podcast I believe I have ever listened to. The topic is "sleep". We do it every day but do we get enough? HOW do we get enough? The way Matthew Walker breaks down the importance of sleep in this podcast is truly powerful. I have not treated sleep the same since.
Good quality and quantity of sleep has been shown to improve:
Injury rehab/recovery

Injury prevention

Weight loss 

Muscle building
The podcast explains HOW these are influenced. 
Sleep is undoubtedly the most important pillar of health. So much so that I truly believe and as Matthew Walker explains: the other 2 pillars of health (nutrition and exercise) only have their maximum benefit if sleep is done well. Throughout the 2 hour podcast, Matt gives great pointers on how to improve your sleep instantly and practically, in small achievable steps.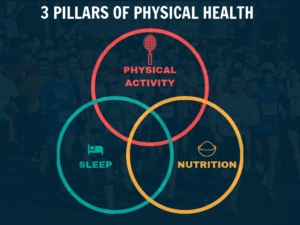 This JRE episode is a great start to sleep education. It's not too heavy and not too hard to listen to. 
Joe Rogan Experience #1109 – Matthew Walker 
If this blows you away as much as it did me, Matt has clocked up around 10 more hours worth of free podcasts/audiobooks on:
You may notice as you look through the list below that I'm a big fan of Joe Rogan. He swears a lot, but if you can look past that he's an intelligent and open minded host that gets the most out of his ultra intellectual guests and makes it understandable for you and I!
I will add to this list as I find new great content and build a well rounded library of information for anyone to get ideas on how to perhaps improve their overall health. The health section of this podcast library is not to be construed as medical advice. One should not delay seeking medical advice for a medical issue related to any of these topics. It is purely to build interest, build the conversation and learn to invest in your health. And the other half that's not health? – just some other people I find very interesting.
Tom's podcast library
Sleep
Health/Longevity/Nutrition
Low carb podcast & GP show – David Unwin  Low Carb For Diabetes Part 1, Part 2, see also our 'LCHF library'
Rhonda Patrick – Found my fitness podcast – Episodes
Tim Ferris – Dom D'Agistino – The Ketogenic Diet 

Peter Attia Drive –

Dom D'Agostino, Ph.D.: ketosis, n=1, exogenous ketones, HBOT, seizures, and cancer
Joe Rogan – episode #1108 – Peter Attia
The Tim Ferris Show – Peter Attia – Fasting, Metformin, Athletic performance and more
The Tim Ferris Show – Dom D'agistino – Disease prevention, Cancer and living longer
Medicinal Mushrooms & Optimising your health – The Movement Fix Podcast
Feet/Shoes
Movement
Training/ Load management
Mindfulness
Other
Evolution
Space
Motivation
Tech
JRE + Edward Snowden – Edward Snowden is an American whistleblower who copied and leaked highly classified information from the National Security Agency in 2013 when he was a Central Intelligence Agency employee and subcontractor.
Sustainable hunting
Tom Davey
Podiatrist Shepparton
GV Sportscare
Image references:
https://www.google.com/searchq=matthew+walker+why+we+sleep&tbm=isch&ved=2ahUKEwjPyKmGibjrAhXNeysKHR3tBCMQ2cCegQIABAA&oq=matthew+walker+why+we+sleep&gs_lcp=CgNpbWcQAzIGCAAQBxAeMgYIABAHEB4yBggAEAcQHjIICAAQCBAHEB4yCAgAEAgQBxAeUMjgDFi_4wxgkuUMaABwAHgAgAG7AYgBzgKSAQMwLjKYAQCgAQGqAQtnd3Mtd2l6LWltZ8ABAQ&sclient=img&ei=MupFX8_nA833rQGd2pOYAg&bih=610&biw=1280#imgrc=Lb7ZovoU6d7m1M
https://www.google.com/searchq=3+pillars+of+health&tbm=isch&ved=2ahUKEwiX4MyHi7jrAhVzlUsFHXrqBb8Q2cCegQIABAA&oq=3+pillars+of+health&gs_lcp=CgNpbWcQAzIECAAQQzIECAAQQzIECAAQGDIECAAQGDIECAAQGDIECAAQGDIECAAQGDoGCAAQBxAeUKK1BFjnugRgib4EaABwAHgAgAGfAYgBtQKSAQMwLjKYAQCgAQGqAQtnd3Mtd2l6LWltZ8ABAQ&sclient=img&ei=TexFX9eFJfOqrtoP-tSX-As&bih=561&biw=1280#imgrc=hrtYKTv7WC68RM
https://gvsportscare.com.au/wp-content/uploads/2020/09/tom-podiatrist-shepp.jpg
765
746
admin
https://gvsportscare.com.au/wp-content/uploads/2020/01/GV-SPORTSCARE_FULL-COLOUR-LOGO-Large.png
admin
2020-09-17 10:58:07
2020-09-17 10:58:07
Tom's Podcast Library