Exercise during pregnancy
🤰🏻
🤰🏿
🤰🏼
Exercise can come in many different forms during pregnancy, the most important aspect is that we are diligent and safe with our choices. The Royal Australian and New Zealand College of Obstetricians and Gynaecologists (RANZCOG) recommends that 'Women without contraindications should participate in regular aerobic and strength conditioning exercise during pregnancy…. Importantly, there is no evidence to suggest that regular exercise during an uncomplicated pregnancy is detrimental to the woman or fetus'
It is important to speak with your GP, midwife or obstetrician about your pregnancy and whether there are any reasons for you not to exercise during your pregnancy. For some women it is not possible due to complications in their pregnancy.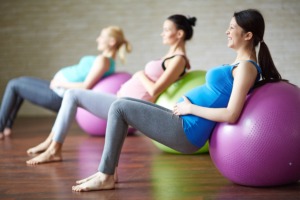 For those that can exercise, there are many benefits to exercise during pregnancy, some of those include:
-improved maternal psychological and physical health (particularly cardiovascular health)
-reduced musculoskeletal pain and discomfort (including back, pelvic or leg discomfort)
-reduced depressive symptoms
-decreased lower limb oedema (swelling)
-evidence is growing that exercise prevents or helps manage gestational diabetes and pre eclampsia
-some evidence for reduced length of labour and fewer neonatal complications
-lower incidence of operative delivery of baby
-increased birth weight to normal range of baby
-lower rate of prematurity
Our Shepparton physiotherapist will consider when advising you on exercise programs:
-baseline level of fitness and previous exercise experience
-physiological changes in pregnancy and what type of exercise and positions are safe for the pregnant women. (Please note after week 16 there is a strong recommendation to avoid lying on your back to exercise!)
-previous injury or new pregnancy related pain
-pelvic floor, consider pre-existing weaknesses and aim to include pelvic floor exercise in all programs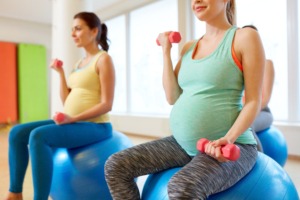 If you are unsure please feel free to speak with our Physiotherapist Sophie who can help guide you on safe exercise prescription. This can be a program to do within your own home or for those who want to continue in the gym we can help modify programs for here as well. If you are unable to exercise due to complications and you are experiencing back or pelvic pain we are also trained to treat these types of conditions safely at our Shepparton clinic.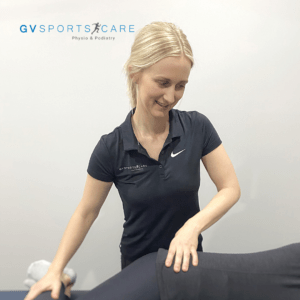 Helpful info:
Exercise during Pregnancy guideline, including warning signs during exercise. 
PARmed-X for PREGNANCY: a guideline for health screening prior to participation in a prenatal fitness class or other exercise, used by our Shepparton physio.
References:
Field, T. (2012). Prenatal exercise research. Infant Behavior and Development, 35(3), 397-407.
Melzer, K., Schutz, Y., Boulvain, M., & Kayser, B. (2010). Physical activity and pregnancy. Sports Medicine, 40(6), 493-507.
Sophie Woodhouse
Physiotherapist Shepparton, GV Sportscare
https://gvsportscare.com.au/wp-content/uploads/2020/07/shepp-physio-pregnancy-exercise-scaled.jpg
1706
2560
admin
https://gvsportscare.com.au/wp-content/uploads/2020/01/GV-SPORTSCARE_FULL-COLOUR-LOGO-Large.png
admin
2020-07-28 18:30:06
2020-07-27 12:51:33
Exercise in Pregnancy